Cine-Torial
is a magazine I have created for my design school project.
It is a Quarterly magazine that is dedicated to going in-depth into the beauty of the cinematic art form.
Issue 1 is dedicted to Director Dan Gilroy's "Nightcrawler" 2014 
& 
It also features an analysis on the Oscar nominated film
"

Whiplash" 2014

.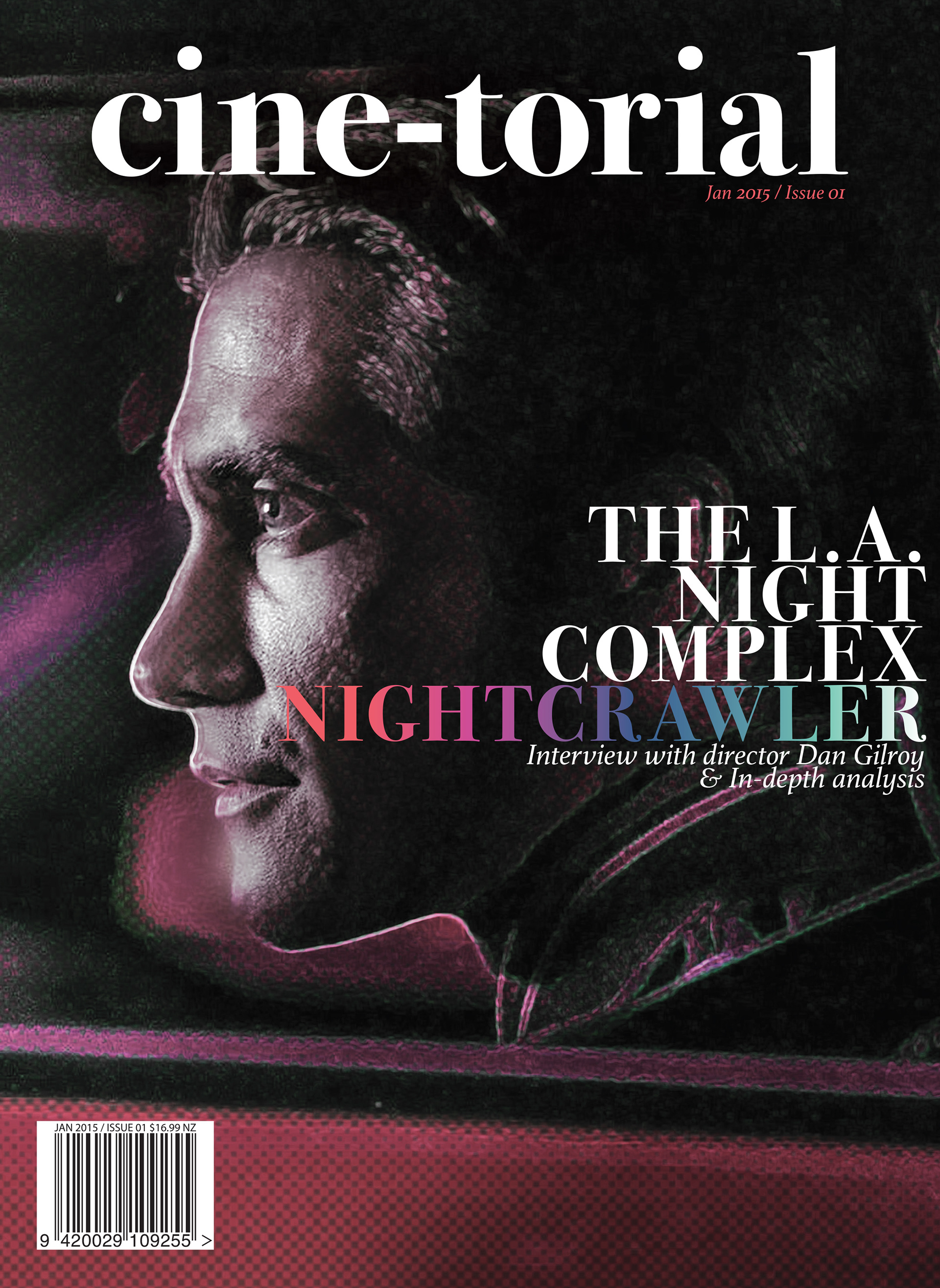 Cine-Torial
 is clean and elegant in order to not take away from the beauty of the film themselves. There are large images from the films that are being discussed. Though it is a clean style it has bold colours influenced by
"Nightcrawler"
; The glow of light from the streetlights, neon signs & cars. The imagery is bold but grounded by using simple and clean body text and headers with clean and consistent grids behind the body text and imagery.